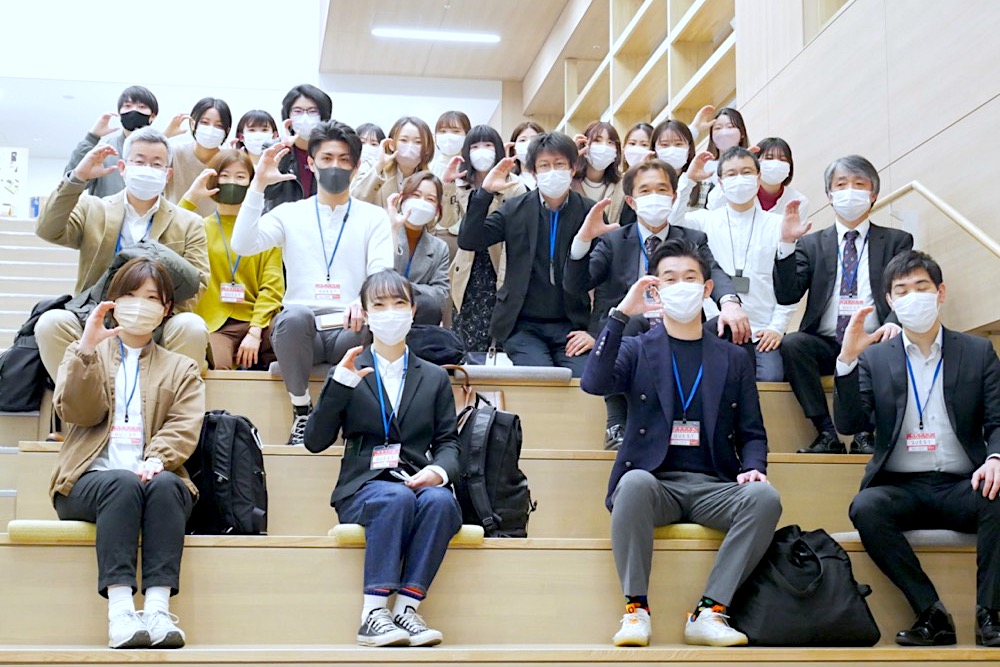 Yokohama has come into a new chapter in terms of sustainable city development this March. We are now pleased to announce our progress here in Yokohama, Japan.
INDEX
Yokohama Corporate Hometown Tax
The city of Yokohama launched the hometown tax program "Furusato Nozei."
Furusato nozei is a program that allows taxpayers to pre-pay their residential taxes to municipalities of their choice. The Japanese government started this program in 2008, intending to reduce inequality in tax income between urban and rural cities. Taxpayers can choose which municipality they pay for, and each city offers unique gifts to taxpayers in return. In this way, residents in cities can financially contribute to revitalizing the countryside and preserve the local culture and tradition by receiving gifts.
In March 2022, the city of Yokohama began offering the corporate version of furusato nozei. In this system, when companies outside Yokohama city make a donation, part of their corporate-related tax will be deducted. Yokohama city will use income from the program for sustainable development based on Circular Economy plus, which is Yokohama's unique concept for the circular economy.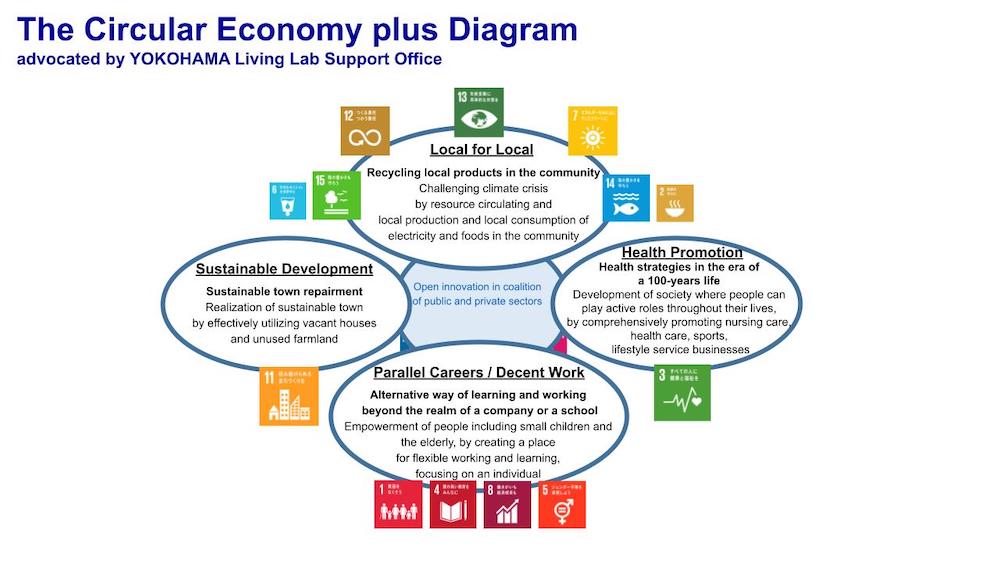 Suponser to Yokohama National Univesity Hult Prize
Circular Yokohama and our sister media Zenbird joined in the 2022 Hult Prize at Yokohama National University as media sponsors.
We collaborated on the Instagram live stream in advance of the campus competition. Then, on the day of the competition, we attended as one of the judges.
Please find the detail of Hult Prize and our collaboration in the article here.

Zen Waves Podcast
Our collaboration with Zenbird is not only in Hult Prize but also in creation.
Zenbird has the podcast channel "Zen Waves, Good Vibrations from Japan" as an extension of their online web Media. It covers news, events, and interviews with social good organizations and social businesses in Japan.
Circular Yokohama and Zenbird have opened the new podcast series "Circular Economy in Yokohama" to reveal how Yokohama deals with social issues and the local economy.
The first episode about ocean plastic is now available on YouTube.

Circular Design Prototyping
Circular Yokohama has joined the Kanagawa University Prof. Doyo's Lab project this January.
Thirteen students in the Doyo lab studied the circular economy and tried to create products that adopted the circular design concept.
On March 29th, 2022, Circular Yokohama and six companies were invited to their prototype showcase.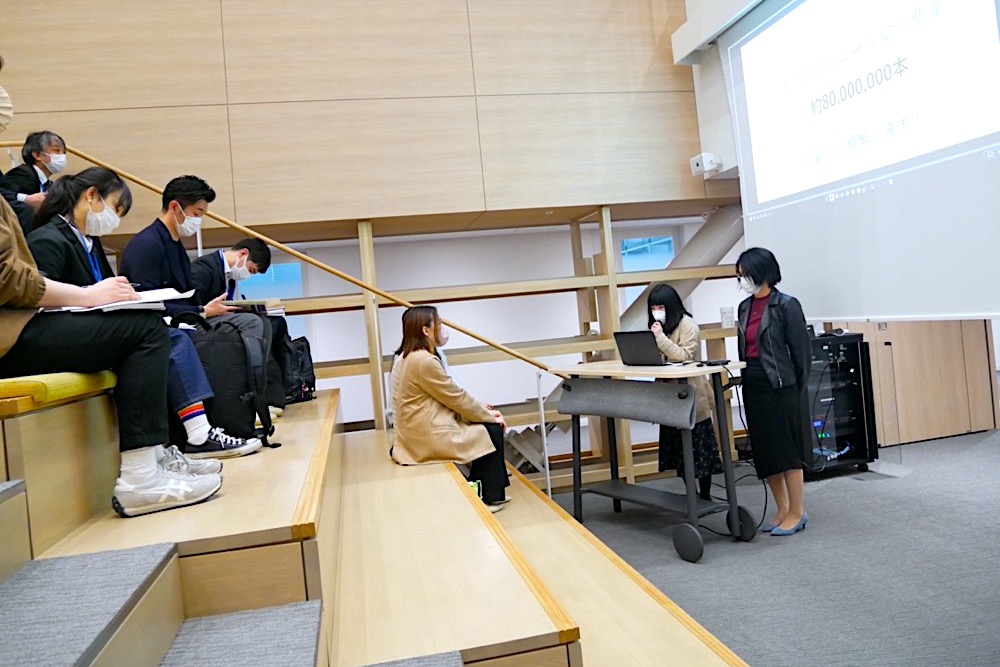 Students presented eight ideas:
-Student ID card made of a discarded portion of creme containers
-Cutlery and toys made from discarded plastic
-Pencil made from pencil shavings and candles
-Stir sticks made from discarded fruits peers
-Umbrellas made of used plastic bags
-Wallpaper made with used picture books
-Kid's furniture made with cardboard
-Appliqué made from dead flower
Every idea was very well-considered.
After that, the companies and the students discussed how to make products even better, and preferably how to curry out the ideas to actual products.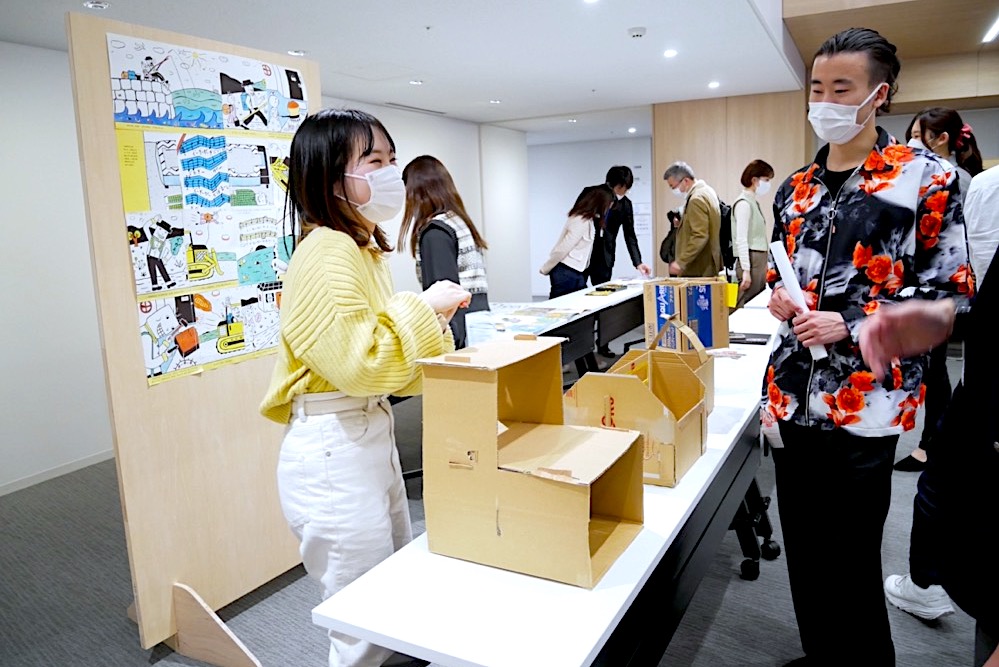 Circular Yokohama keeps our eyes on the Doyo lab's project to see what the collaboration between students and companies will create.
Check out more of what is going on in Yokohama
Please find us on social media! We will keep you updated.
Twitter
CY is an online platform based in Yokohama, Japan.

We work with the city of Yokohama, citizens, and various city-developers to realize a sustainable city with the concept of circular economy.
Feel free to reach us out here or via our official website!https://t.co/nsW0iegZwv

— Circular Yokohama (@CE_yokohama_en) January 23, 2022
LinkedIn
The following two tabs change content below.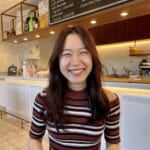 室井梨那(Rina Muroi)
Rina is a positivity enthusiast who loves her hometown, Yokohama, and her second home, the U.S. She finds joy in making others happy through her creativity.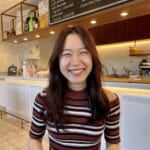 Latest posts by 室井梨那(Rina Muroi) (see all)