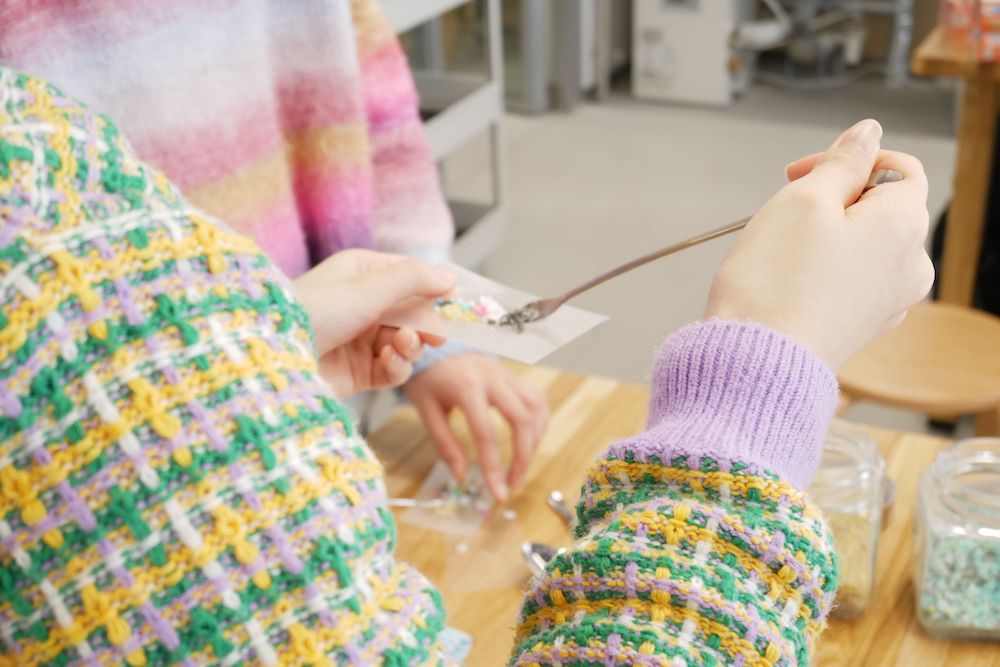 The calendar tells us that the winter is over. That means the season of Sakura is coming up very soon here in Japan.
This February, we had several opportunities to cooperate with local schools and universities. As we referred to in the last update, we aim to support sustainable education locally in 2022.
Here we will share some exciting projects and interviews we have done!
The "Black Ships Soap" project with a primary school
Circular Yokohama has cooperated with Segasaki elementary school in Kanazawa Ward, Yokohama, since 2020.
Segasaki elementary school is dedicated to sustainable education. In the past, they had cooperated with local farmers and citizens and produced a unique seasoning called "Kanazawa Hachimi." Since then, the students and teachers have been passionate about learning the SDGs, environmental issues, and other social issues.
The "Kurofune Soap" is their latest circular project.
The students were aware of the importance of hand washing in the COVID-19 pandemic and came up with the idea of producing soap bars. Their "Kurofune Soap" is unique because the soap is made from food, such as discarded mandarin oranges and other locally made ingredients. Moreover, the soap is black because western vessels "The Black Ships" arrived to the port of Kanazawa ward in the 16th and 19th centuries.
Circular Yokohama joined the 5th graders and gave a lecture. We showed the current environmental issues and the case studies of the circular economy worldwide. After the class, the children shared what they had learned through the "Kurofune Soap" with us. We were pleased to hear that they had understood the importance of global warming, the SDGs, the circular economy, etc.
We appreciate the opportunity to interact with youths!
Building up a circular designed products with students
Another educational collaboration is going on.
The students at Doyo lab, Faculty of Business Administration at Kanagawa University, are researching about the circular economy. Currently, they are focusing on developing circular designed products, such as:
-Student ID card made of discarded portion of creme containers
-Pencil made from pencil shavings
-Stir stick made from discarded fruits peers
-Umbrellas made of used wrapping paper
They invited Circular Yokohama to their first presentation.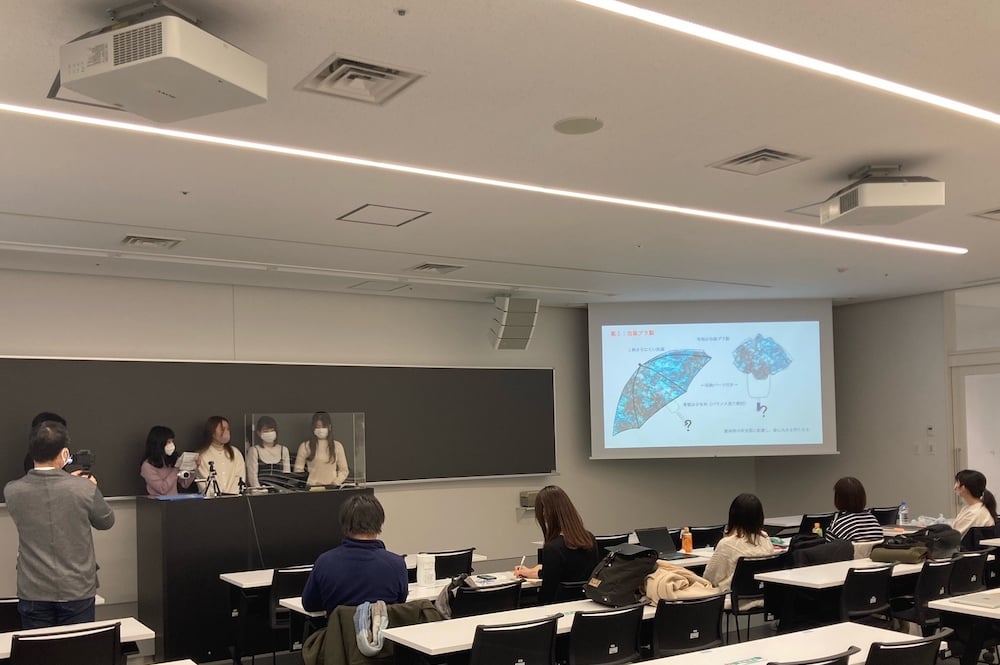 We felt so much passion from the students. We are impressed with each idea that was unique and well-considered.
The following presentation will be in March. Some local companies interested in their circular ideas are expected to be there as well as we are. We are looking forward to seeing how the projects will be developed!
Not only we did the presentation, but we also held the workshop on up-cycling plastic waste. Thanks to buøy, the students and we learned the current ocean environment's circumstances.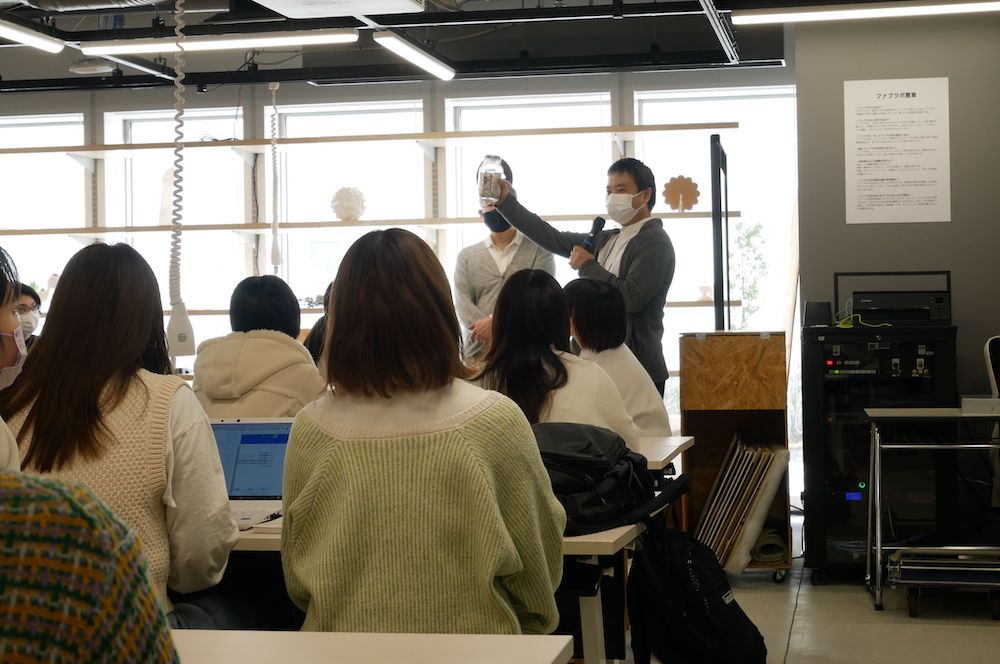 Interviews with local companies
We released two interview articles in February.
Yokohama Bay Sheraton Hotel & Towers is one of the most famous hotels in Yokohama.
They are enthusiastic about reducing food waste and local consumption, especially vegetables; they have a recycling distribution called "Ya-Cycle," which is a name meaning cycle of vegetables as we call vegetables "Yasai" in Japanese.
When you have a chance to visit Yokohama, why don't you choose a sustainable stay with them?
Save ME is a sustainable cosmetic brand based in Yokohama. Their products are designed to save human health and the ocean environment by using natural organic ingredients and fewer plastic containers.
The CEO Emi told us that beauty should be based on healthy, and their concept of "clean beauty" will hopefully be accepted to every cosmetic product as a standard theory.
Filled with amazing collaborations
The following month is expected to come with many notable collaborations, and we are very excited! Please look forward to the next update.
We thank you all for your support.
[Related Post]Yokohama local plastic waste turns out to be a unique asset [Experience Report]
[Related Post]【Monthly Update: January, 2022】 Yokohama Building Up a Socially and Ecologically Sustainable City
Asia, beauty & cosmetics, buøy, Circular economy, Circular Yokohama, collaboration, educational support, Japan, Kanagawa, Kanagawa University, ocean environment, ocean pollution, organic cosmetics, plastic waste, pollution, Save ME, sustainable business, sustainable cosmetics, sustainable education, sustainable hotel, sustainable tourism, up-cycle, Up-cycling, waste reduction, Yokohama, Yokohama Bay Sheraton Hotel & Towers
The following two tabs change content below.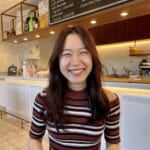 室井梨那(Rina Muroi)
Rina is a positivity enthusiast who loves her hometown, Yokohama, and her second home, the U.S. She finds joy in making others happy through her creativity.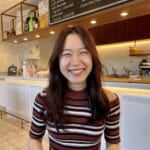 Latest posts by 室井梨那(Rina Muroi) (see all)