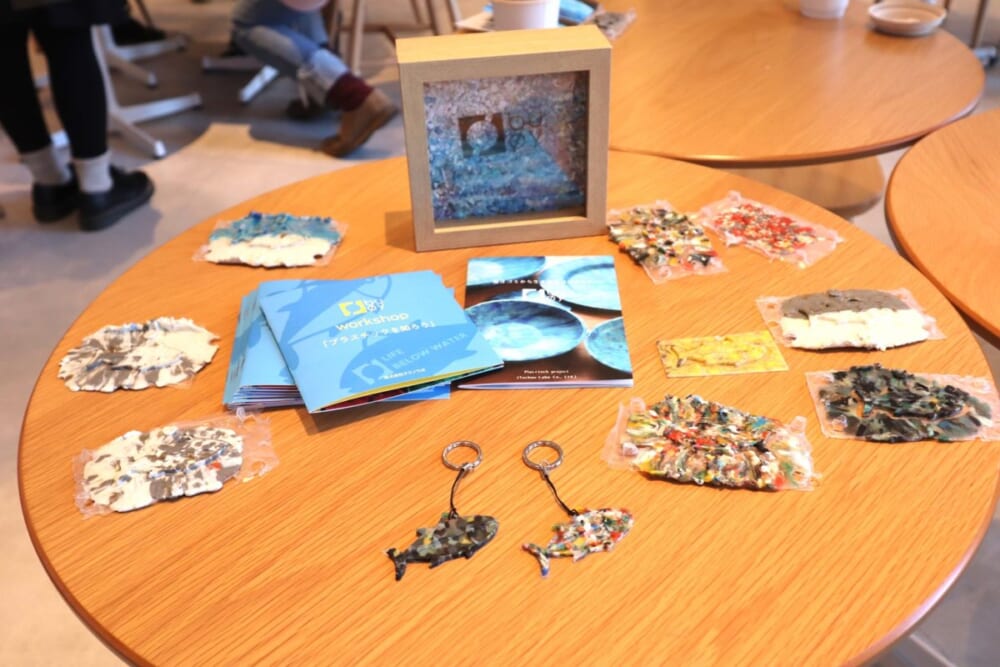 On Saturday, February 27, 2021, we held a workshop at haishop cafe in Bashamichi to up-cycle plastic waste into new products. We cooperated with Mr. Terukuni Hayashi and Ms. Sayumi Tadokoro from Technolab Inc., which runs the ocean plastic upcycling brand "buøy."
*This event is part of Circular Economy Plus School, which is organized by Circular Yokohama in collaboration with the YOKOHAMA Living Lab Support Office and the NPO Yokohama Community Design Lab.
How can we not abandon plastic and reduce plastic waste?
First of all, Mr. Terukuni talked about the concept of buøy.
Technolab Inc. produces products called "buøy," which are made out of marine plastic debris. The buøy project started with the question, "how can we avoid abandoning plastic?" Mr. Terukuni has been running the buøy project with Ms. Sayuri to find the answer out.
Mr. Terukuni continued telling us that some plastics could not be recycled and only be incinerated. There are still some technical issues in the recycling cycle left as well, and those issues might be the cause of the increase in plastic waste. Based on that fact, he asked us, "How can we stop abandoning plastic and reduce the amount of plastic waste?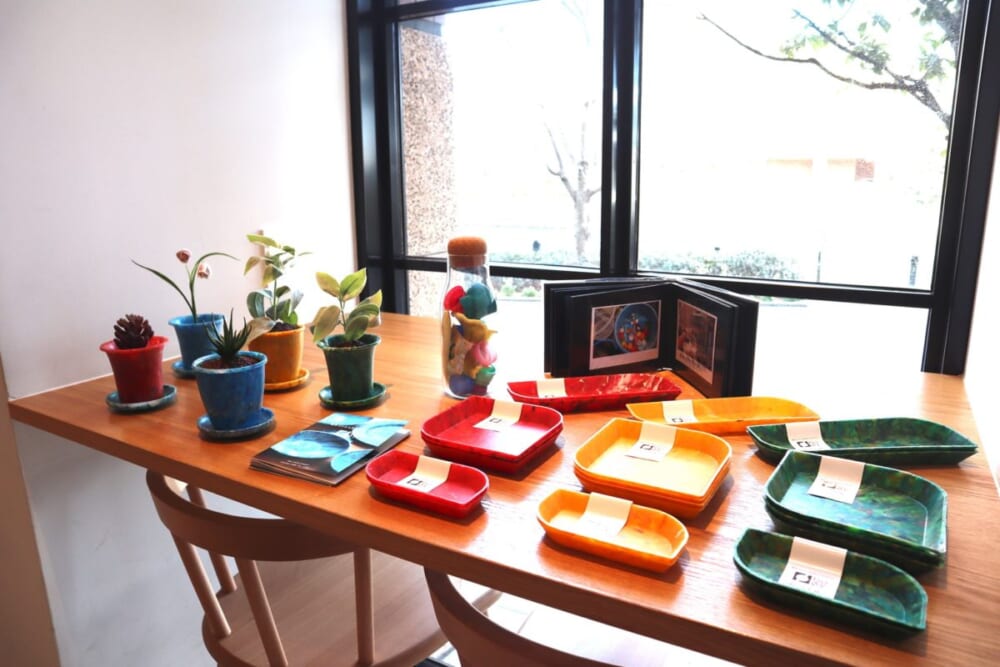 As of February 2021, Technolab had just launched the new buøy product "leaf-series" and started crowdfunding for the "indoor plant pot." Mr. Terukuni brought the actual products and showed them to us.
Make our Tuna keyring with local plastic waste
After Mr. Terukuni's talk, it was time to create tuna-shaped keyrings using plastic waste.
This time, we made it by ourselves. Each participant chose plastic pieces from various colorful plastics. Some of them are the plastic we found at the previous week's workshop, the trash picking in Minato Mirai, and others are from Wakasa Bay, Hiroshima, and Harajuku.
After choosing the plastics, we packed them into a little plastic bag. One of the fun parts of this workshop was to imagine the final form mixing the colors in our own way.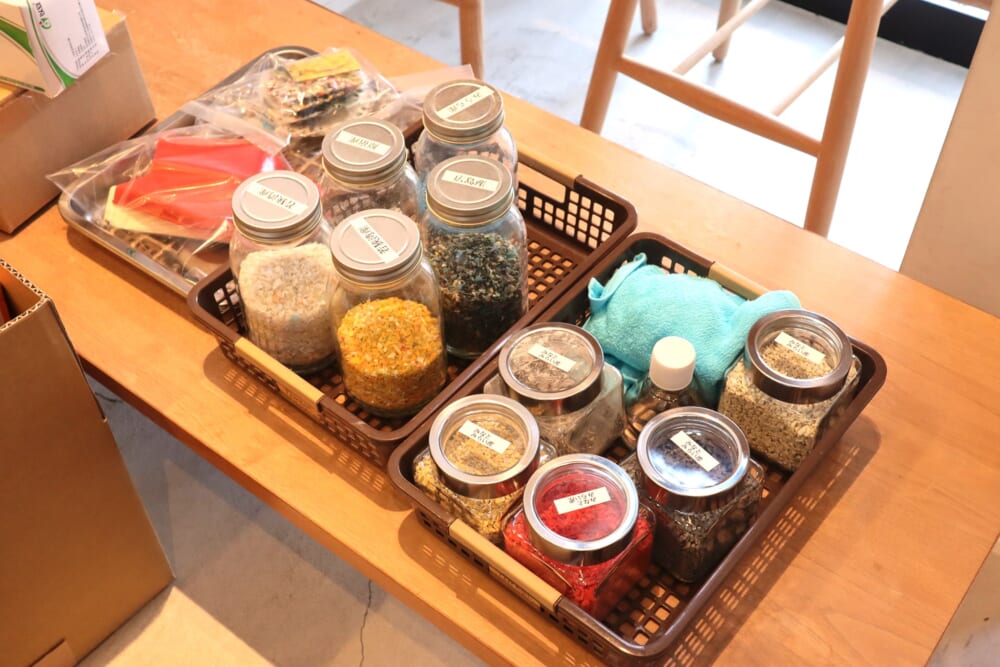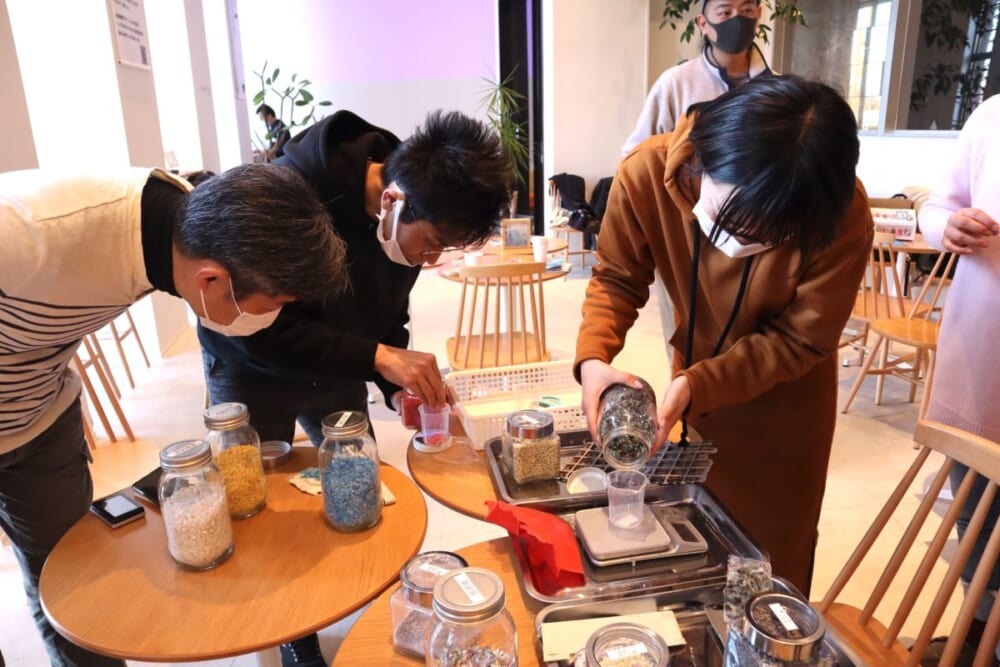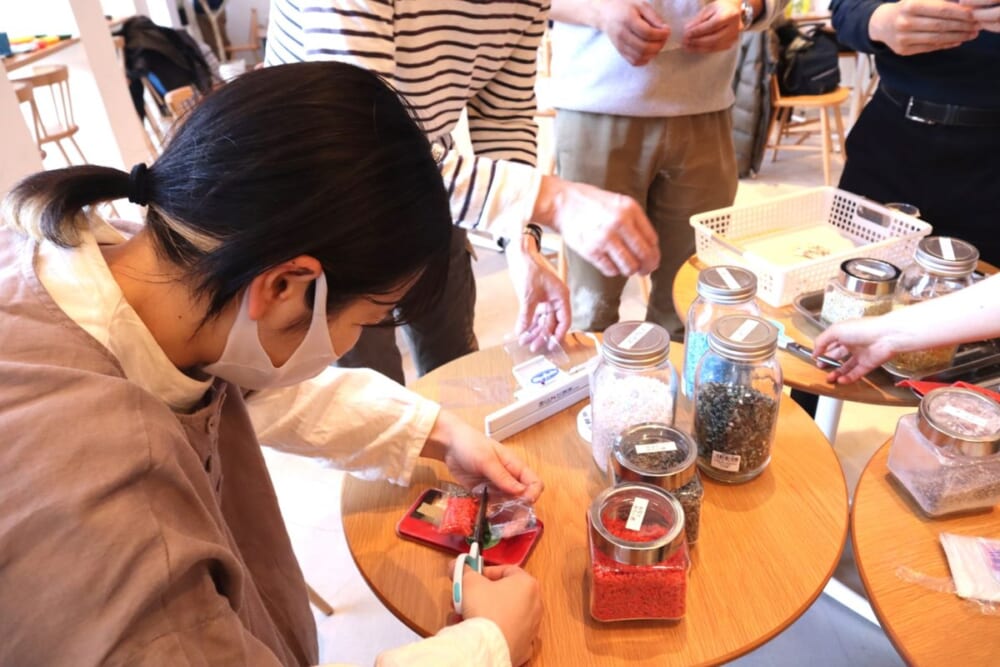 While we worked on, Mr. Terukuni and we shared some notions;
"When we picked up the plastic in Minato Mirai last week, it looked gray, but it was actually cream white."
"The plastic from Harajuku has bright color compared to other plastics."
"The plastic from Hiroshima was originally used for oyster cages."
We learned the uniqueness of each region from seeing the variety of plastics.
After that, we put the bag on a metal mold and pressed it with heat.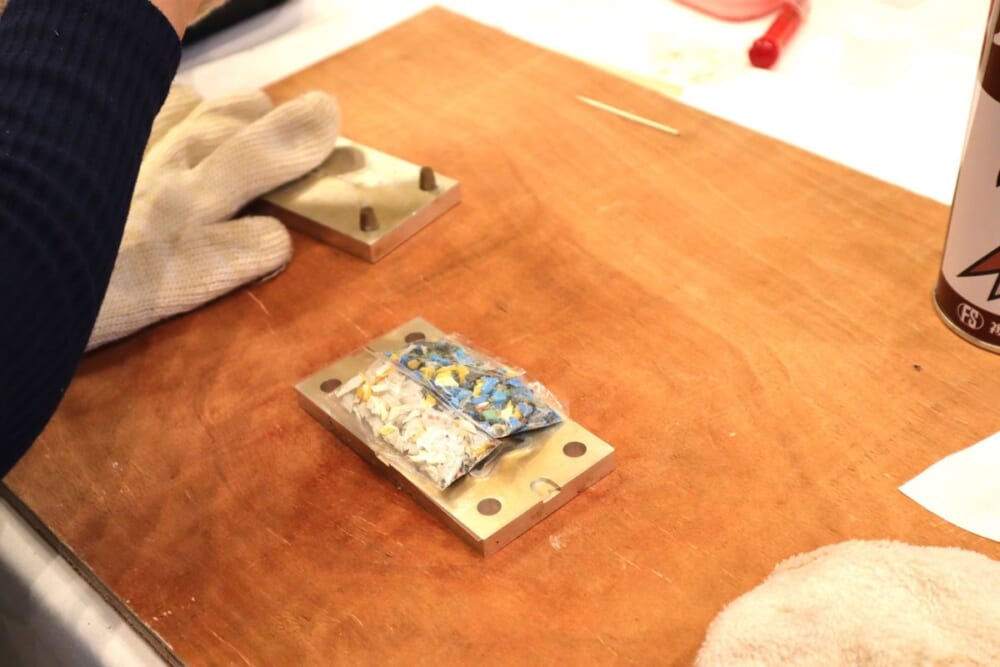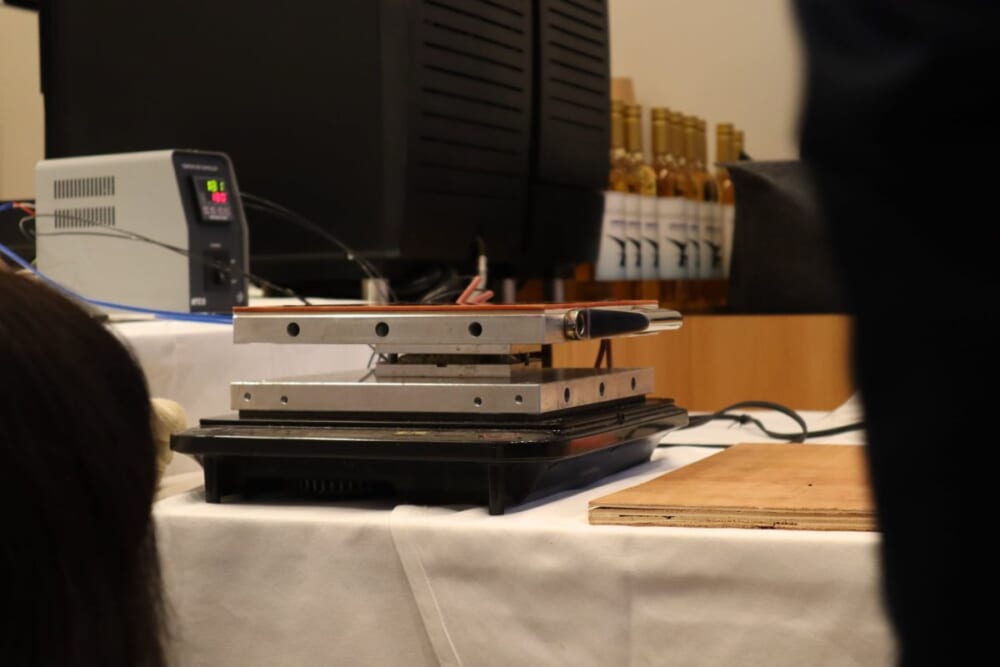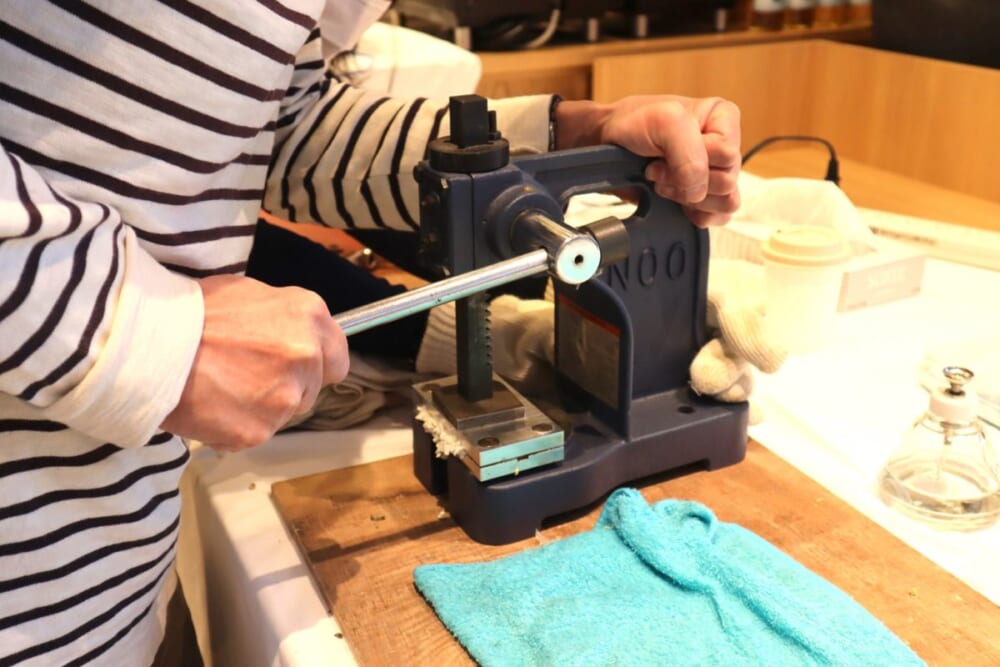 When we opened the machine, each one had unique patterns and colors. Some of them appeared to be completely different forms from what we had expected. We saw the uniqueness of each person's work since there was no same product.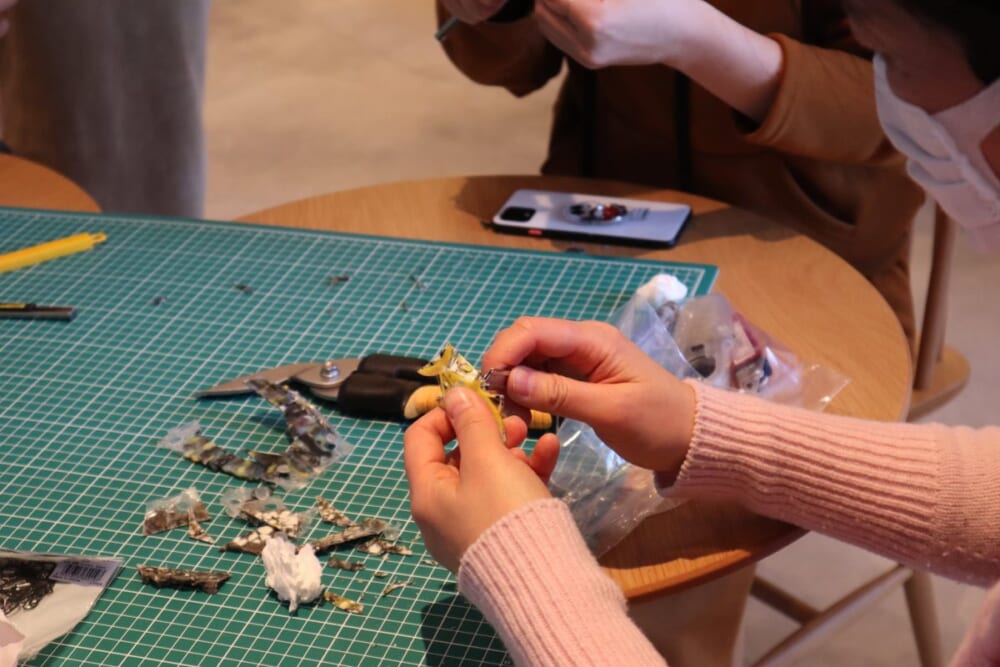 Finally, we cut them into tuna-shape.
Seeing the final form, one participant shared their thoughts.
"When it came to "recycling," I thought it was something muddy, but after today's workshop, I feel like my concept of it has changed positively."
It was such a valuable time when we found out again that plastic waste could be a great local resource. Although they used to be a garbage out on the street, we could reform them into the one and only product.
Editor's Note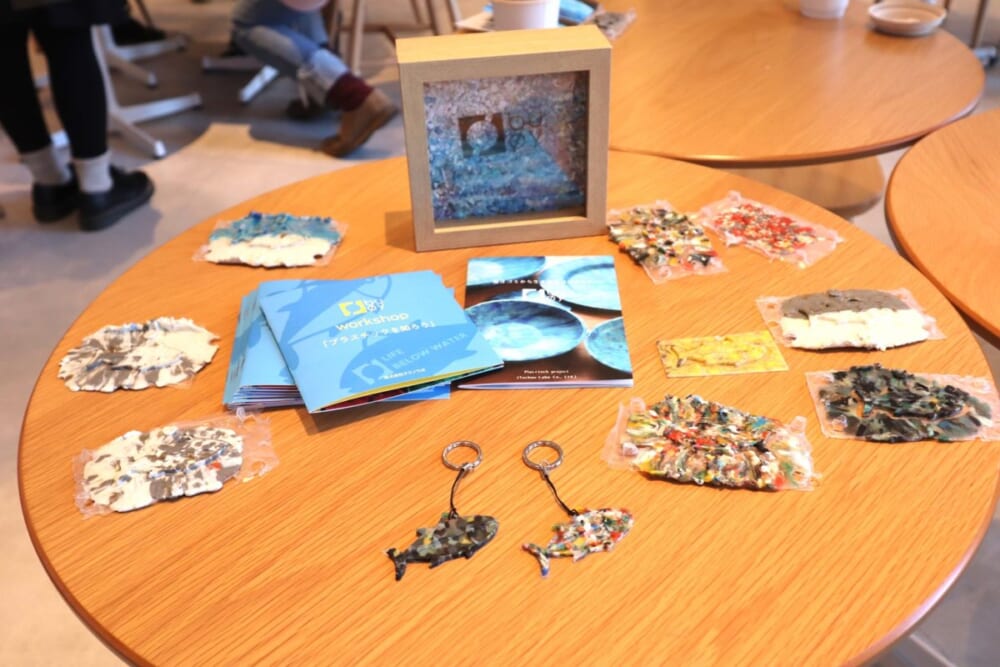 I used to think that using plastic was a lousy custom in terms of ecology. However, I noticed that plastic is only one of the materials. Plastic is such a suitable, durable, and light material. It gives us great support in today's daily life, primarily concerned about the pandemic's cleanliness and sanitation.
I was very impressed by what Mr. Terukuni told us in the workshop, "I like plastic." I learned that it does not matter if plastic is a lousy material or a suitable material. The matter is whether we feel attached to each material. The warm emotion towards the materials and products could make us use limited resources consciously. And I believe that this can be applied to everything around us, including clothes and daily necessities.
Why don't you try discovering how plastic and other resources are being used and recycled in your community? "Waste" may turn out to be a unique asset of the region.
[Reference]buøy official website(Japanese)
Asia, buøy, circular, Circular economy, Circular Economy Plus, circular enocomy, circular town, Circular Yokohama, circularity, circulation, Japan, Kanagawa, local community, local consumption, Minato mirai, Minatomirai, plastic, plastic waste, recycle, recycling, reduce, reusable bottles, reuse, SDGs, single use, social issue, social problem, sustainability, sustainable, sustainable living, up-cycle, upcycling, waste, waste collection, waste control, Yokohama
The following two tabs change content below.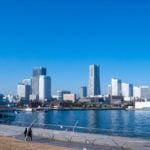 Circular Yokohama Editorial Team
Hello. We are Circular Yokohama editorial team. Let's make Yokohama circular together!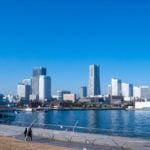 Latest posts by Circular Yokohama Editorial Team (see all)