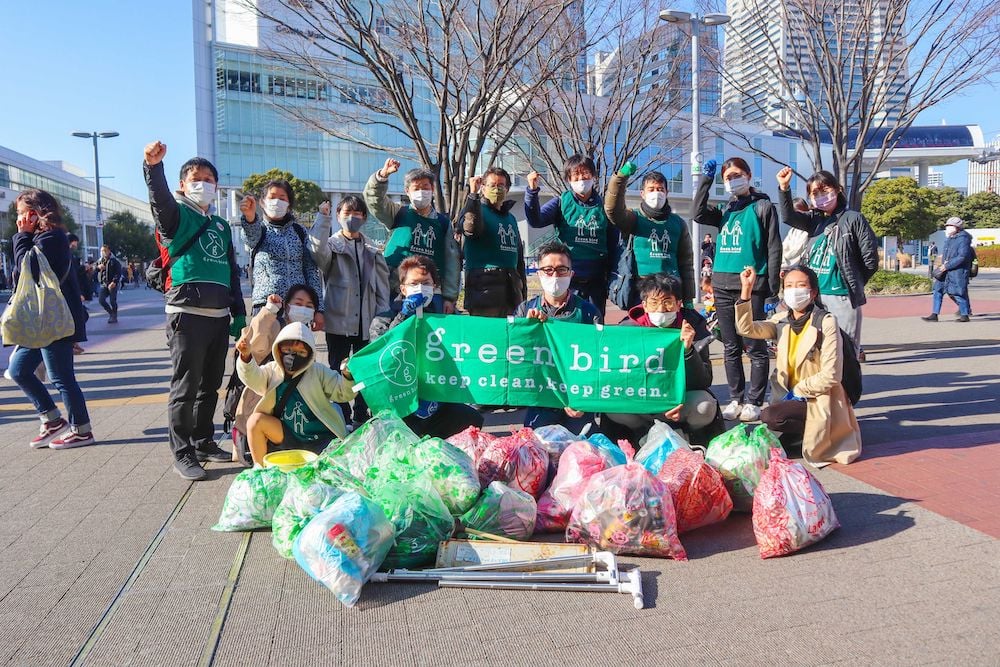 "greenbird" is a trash pickup project originating from Omotesando, Harajuku in Tokyo, which was born with the concept of "a clean city makes people's hearts clean." There are over 60 greenbird teams all over Japan and 7 teams overseas. Each area takes the initiative in carrying out local cleanup activities.
Circular Yokohama collaborated with the greenBird Yokohama South team and held a trash pickup activity in the Minato Mirai area in February 2021. In this article, we will report on the event.
*This event is part of Circular Economy Plus School, which is organized by Circular Yokohama in collaboration with the YOKOHAMA Living Lab Support Office and the NPO Yokohama Community Design Lab.
picking up trash in Minato Mirai
In the afternoon of February 20, 2021, a total of 18 participants and staff gathered for the event. After dividing into two groups, each group walked around the Minato Mirai station and picked up trash.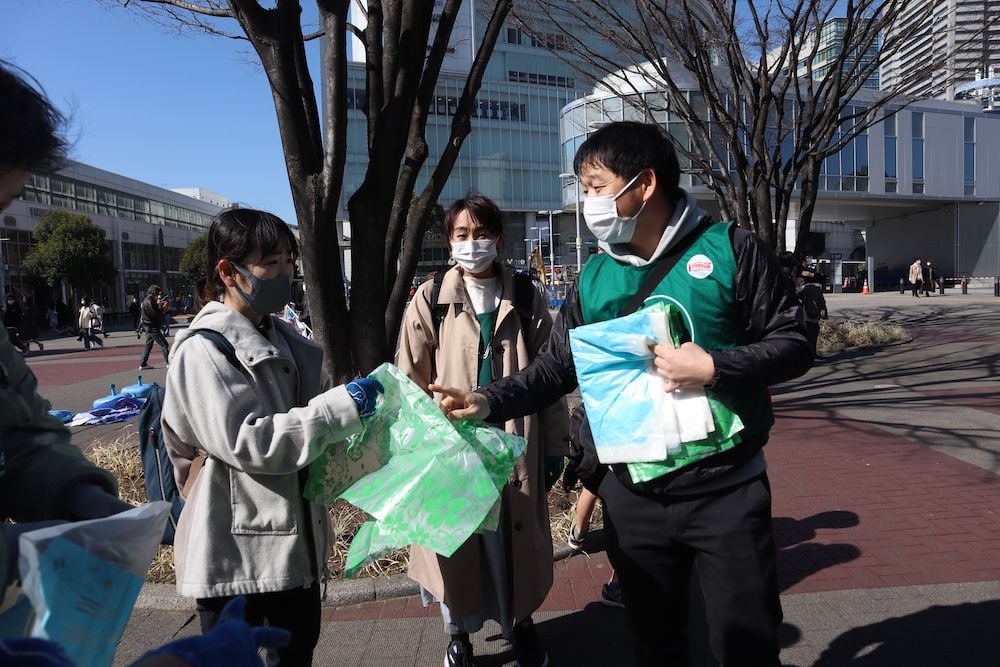 The trash bags are in three colors to sort the trash out: burnable trash, plastic, bottles, cans, etc.
Significantly, the red bags for burnable trash are quickly filling up. People might think that Minato Mirai is a clean and neat area, but you would see cigarette butts, empty packages, and other litter if you look down.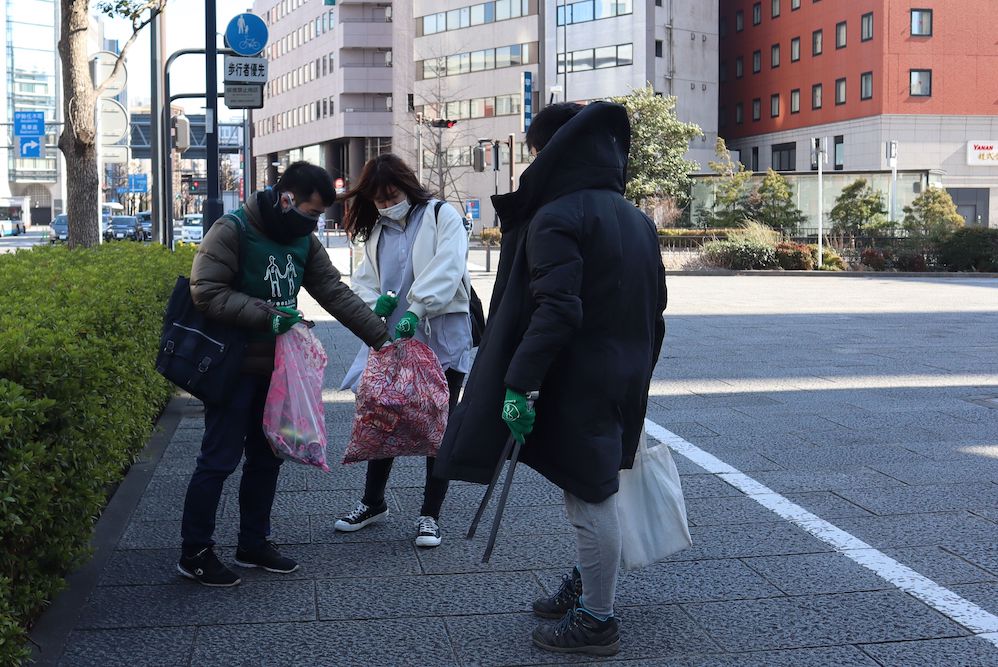 According to the greenbird Yokohama South team, it is rare to find this much burnable trash in one area, as they usually see a large amount of plastic trash. The types of trash found in the city gives us a glimpse into the characteristics of the community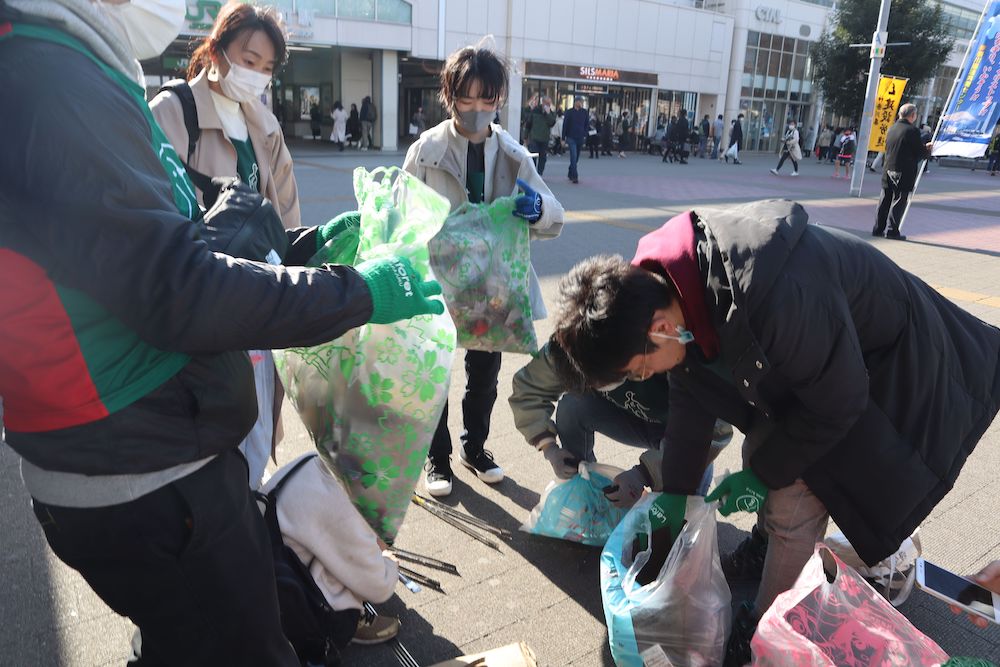 After the picking up activity
The scheduled 90 minutes of trash pickup passed in a flash. Some participants said that there was too much trash to pick up in 90 minutes. We learned that a lot of trash is hidden in places that we don't usually pay attention to when we walk around the city.
The amount of collected trash filled up 16 bags.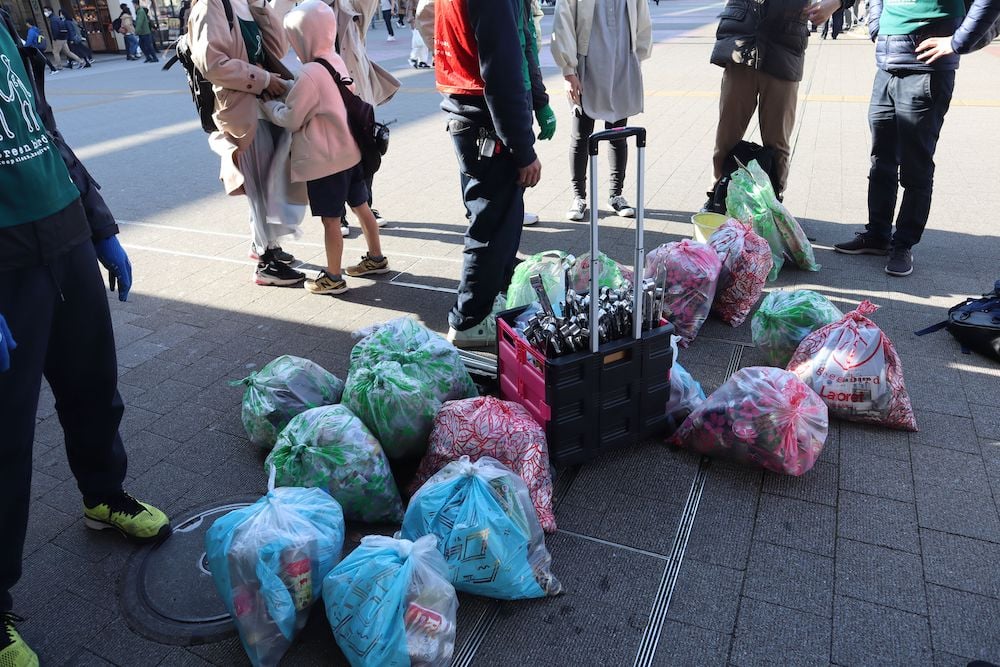 One of the participants said, "Minato Mirai is apparently a clean city, so I thought I wouldn't find any trash, but when I looked around, I found a surprising amount of trash."
At the same time, however, we got a positive awareness, such as "I felt more familiar with this area by cleaning up the town I usually walk around without thinking about it."
There was a conflict too. The more trash we pick up, the more we feel accomplished, but on the other hand, we also noticed the negative side of having so much trash in our area. As you pick up the trash one by one, you would encounter various complicated emotions that you never feel in your daily life.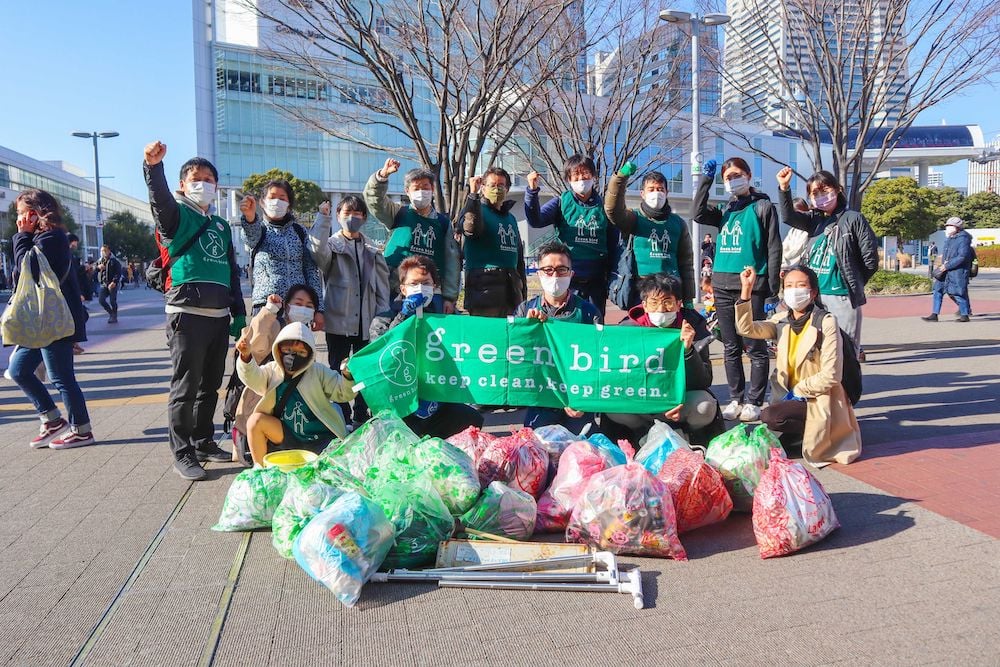 greenbird has set up bases all over Japan, and anyone can easily participate in picking up trash anytime. If you are interested in local cleanup activities, why don't you join greenbird's activities?
Editor's Note
Community cleanup is such an everyday volunteer activity that you might have experienced as a school event. However, once we get older, we rarely get involved unless we proactively take action.
We would be pleased if even one person who joined the event or who saw our activities became interested in cleaning up the city. We hope that this event will inspire people to take action for the further beautification of the city.
Finally, we would like to thank the greenbird Yokohama South team for coordinating this event.
Activity, Asia, circular, Circular economy, Circular Economy Plus, Circular Economy Plus School, circular town, Circular Yokohama, circularity, circulation, Event, Experience, food waste, Greenbird, Japan, Kanagawa, local community, Minato mirai, Minatomirai, recycle, reduce waste, reuse, SDGs, social issue, social problem, sustainability, sustainable, sustainable living, tash-picking-up, up-cycle, upcycling, volunteer, waste control, Yokohama, zero waste
The following two tabs change content below.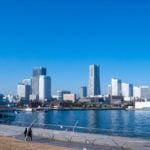 Circular Yokohama Editorial Team
Hello. We are Circular Yokohama editorial team. Let's make Yokohama circular together!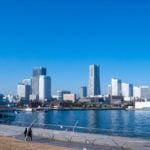 Latest posts by Circular Yokohama Editorial Team (see all)